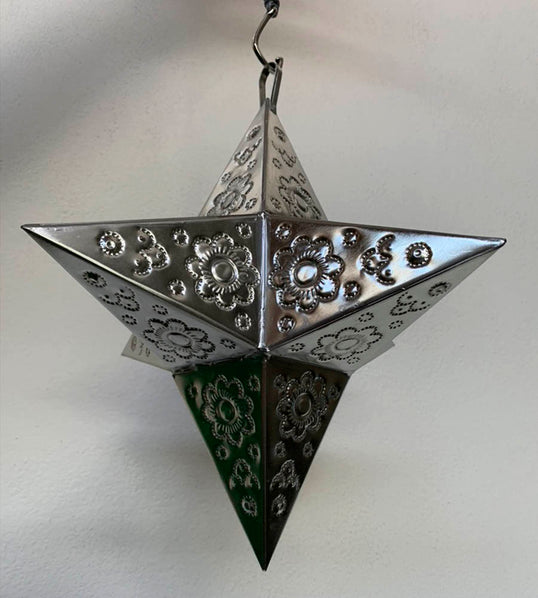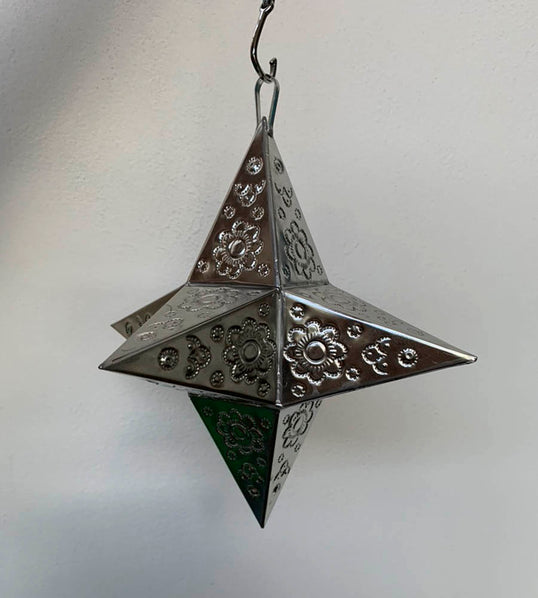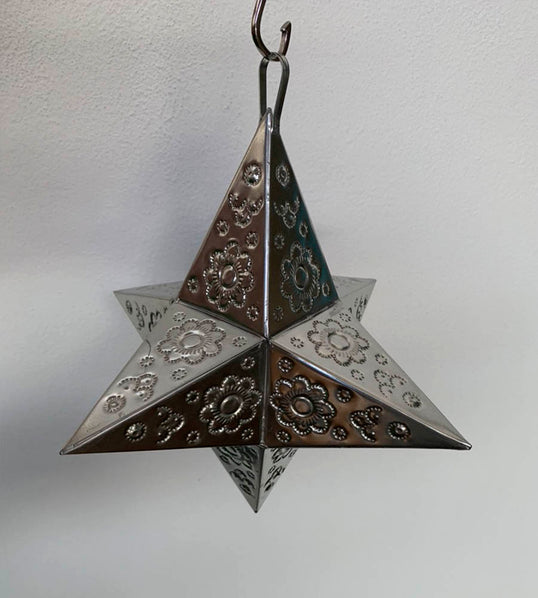 Tin star with a flower drawing handcrafted by Oaxacan artisans. It can be hung or put on a table. Material: tinplate Measurements: Length 9.84", Height 9.84", Width 9.84" Being a handcrafted product, the drawing is not regular since each piece is unique. Product made at the time of confirmation, it may take up to a month to make the shipment. For more information you can contact us at info@casonasoledad.com
Limpiar a mano con un paño seco. No usar agua ni algún líquido. Si se moja secar rápidamente. Colocar en un sitio con poca humedad.
El artículo se elabora al momento de realizar el pedido. Tiempo estimado de entrega de 2 semanas. Disfruta de envíos gratuitos en pedidos superiores a $2,000 MXN.