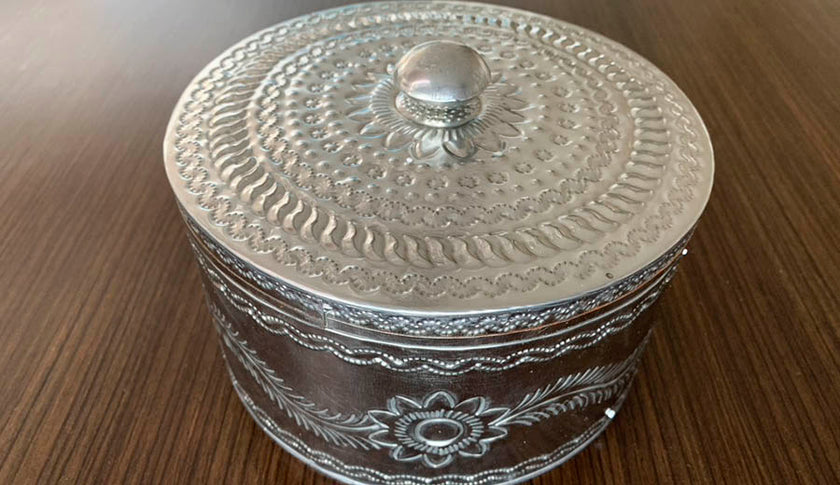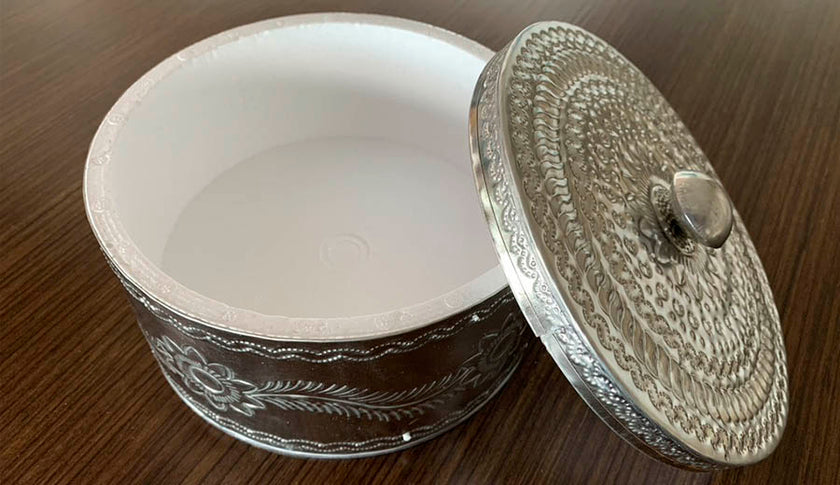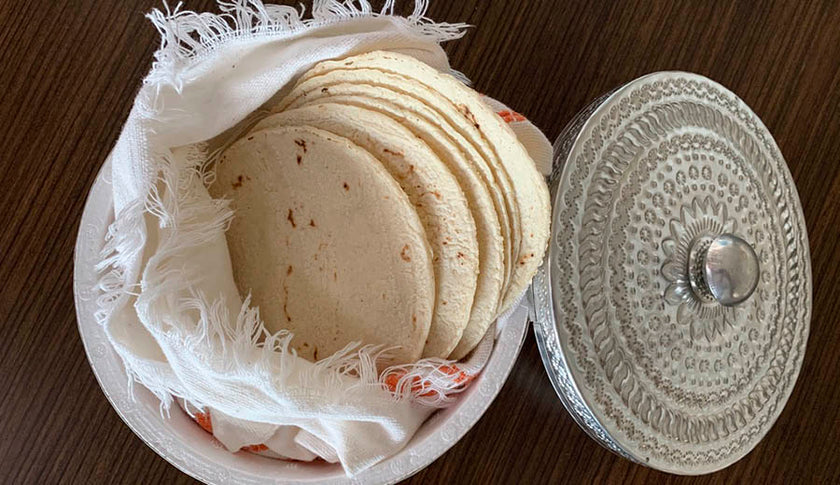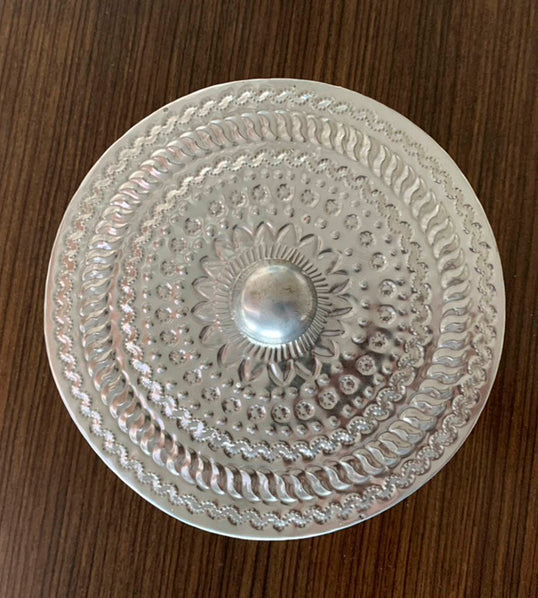 Tin tortilla warmer is a round shaped container which helps keep tortillas warm during a meal. It has a flower drawing handcrafted by Oaxacan artisans. The interior is lined with Styrofoam to keep the temperature of the tortillas warm. Material: tinplate and styrofoam Measurements: Diameter 7.48", Width 3.93" Being a handcrafted product, the drawing is not regular since each piece is unique.
Limpiar a mano con un paño seco. No usar agua ni algún líquido. Si se moja secar rápidamente. Colocar en un sitio con poca humedad.
El artículo se elabora al momento de realizar el pedido. Tiempo estimado de entrega de 2 semanas. Disfruta de envíos gratuitos en pedidos superiores a $2,000 MXN.