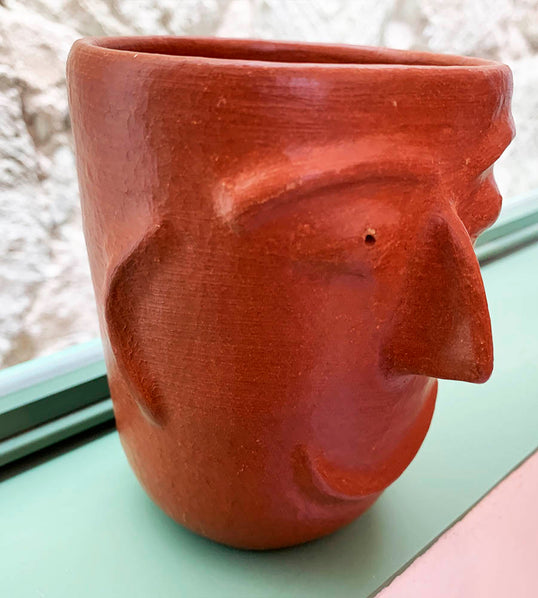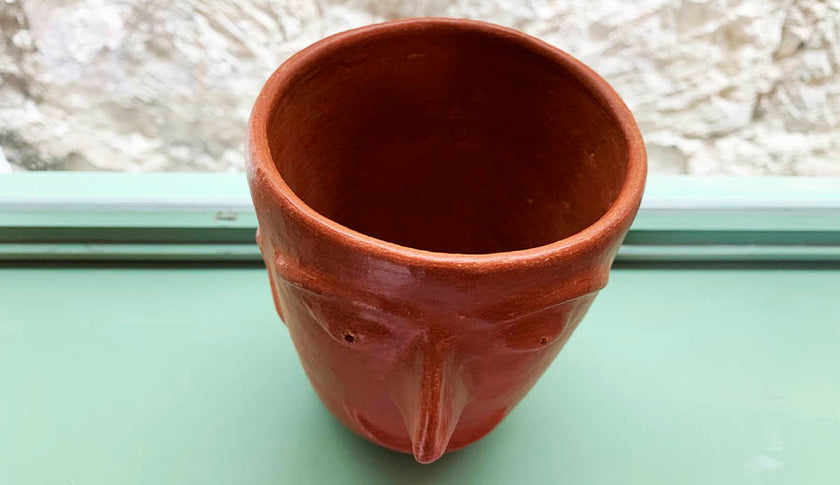 Cocktail glass with face design made of red clay by Oaxacan artisans. Excellent to serve. Material: red mud Measurements: Diameter 3.85" (nose side 4.13"), Width 4.72" Being a handcrafted product, the size is not regular since each piece is unique.
Lavar a mano con agua. Usar jabón suave. No exponer a cambios bruscos de temperatura.
El artículo se elabora al momento de realizar el pedido. Tiempo estimado de entrega de 4 semanas. Disfruta de envíos gratuitos en pedidos superiores a $2,000 MXN.