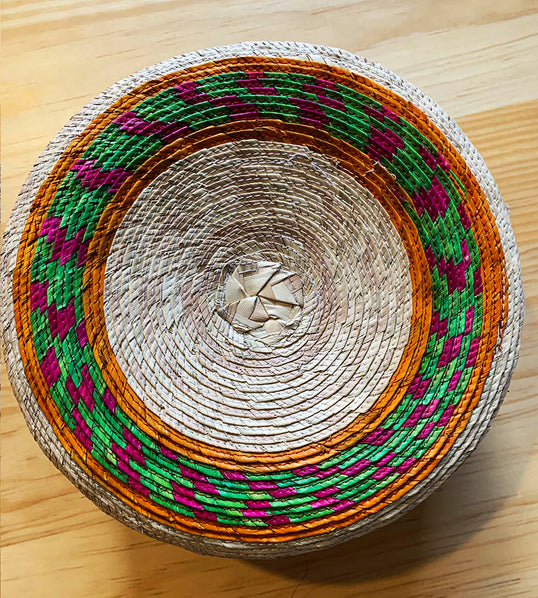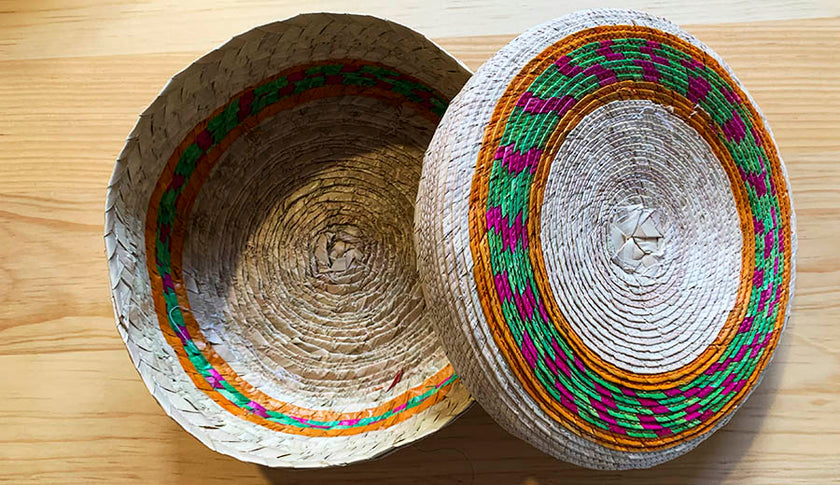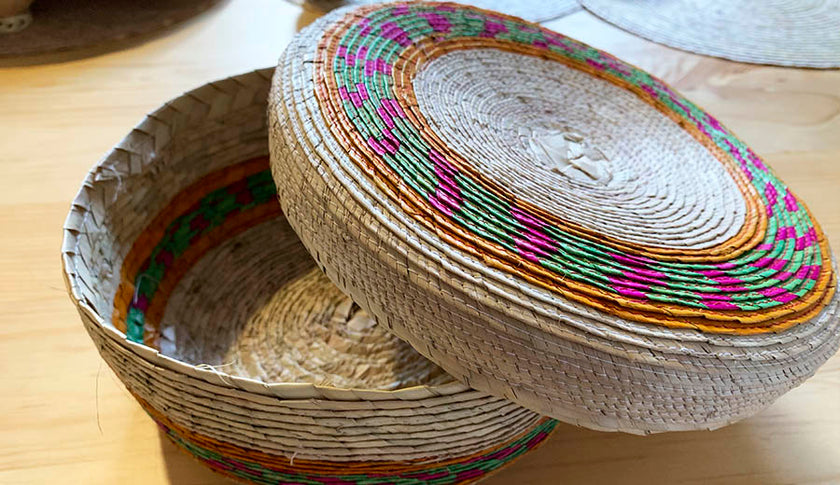 Tortilla warmer made of palm leaf by Oaxacan artisans. Natural tone and with different colors. Material: palm leaf Measurements: Diameter 8.46" x Width 3.34". Being a handcrafted product, the size is not regular since each piece is unique.
Limpiar con un paño húmedo. Si requiere, se puede usar jabón suave para lavar.
Artículo disponible para enviar. Envío en 3-5 días. Disfruta de envíos gratuitos en pedidos superiores a $2,000 MXN.