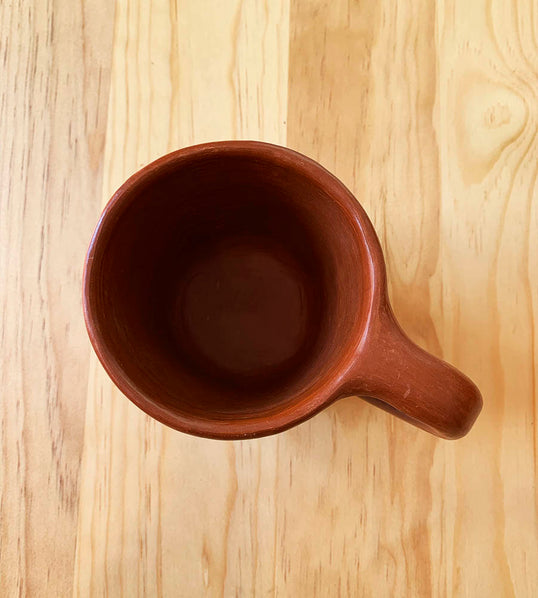 Mug made of red clay by Oaxacan artisans. It is suggested to use for coffee, tea or some hot drink such as chocolate in water or milk, as it is served in Oaxaca. Material: red mud Measurements: Diameter 3.93", Width 3.81" Being a handcrafted product, the size is not regular since each piece is unique.
Lavar a mano con agua. Usar jabón suave. No exponer a cambios bruscos de temperatura.
El artículo se elabora al momento de realizar el pedido. Tiempo estimado de entrega de 4 semanas. Disfruta de envíos gratuitos en pedidos superiores a $2,000 MXN.