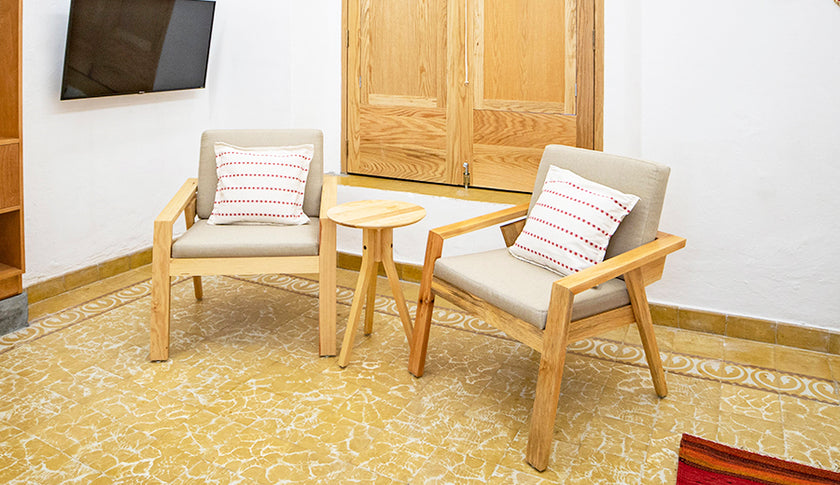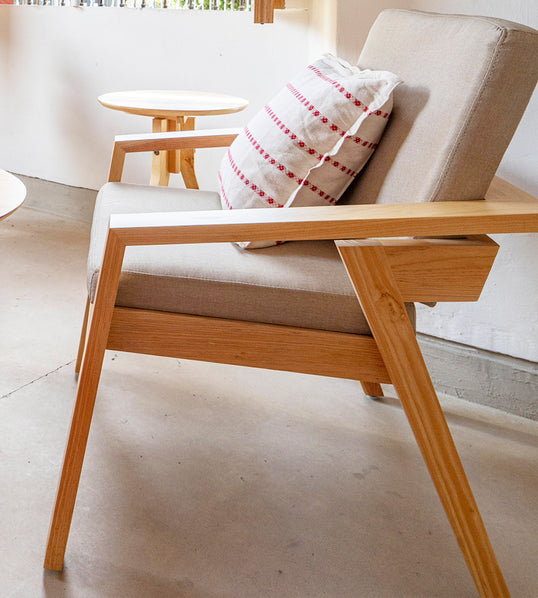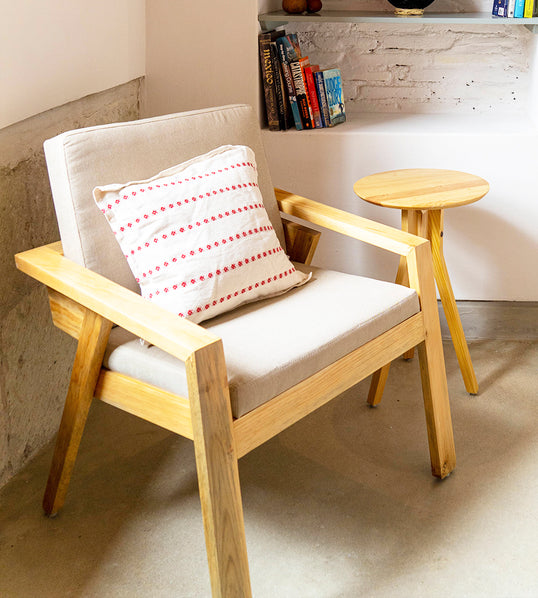 Comfortable single or double armchair made with FSC certified pine wood, from the North Mountain Range of Oaxaca. Does not include decorative cushions. Made in Oaxaca. Measures: Individual: 29.13" x 29.13" x 23.81" Double 52.75" x 29.13" x 23.81" The furniture is durable, ergonomic, functional and sustainable. The priority is to conserve the environment and make spaces more pleasant. Product made at the time of confirmation, it may take up to a month to make the shipment. For more information you can contact us at info@casonasoledad.com
Limpiar con un paño poco húmedo. Puede presentar decoloración si se deja directo al sol.
El artículo se elabora al momento de realizar el pedido. Tiempo estimado de entrega de 4 semanas. Disfruta de envíos gratuitos en pedidos superiores a $2,000 MXN.