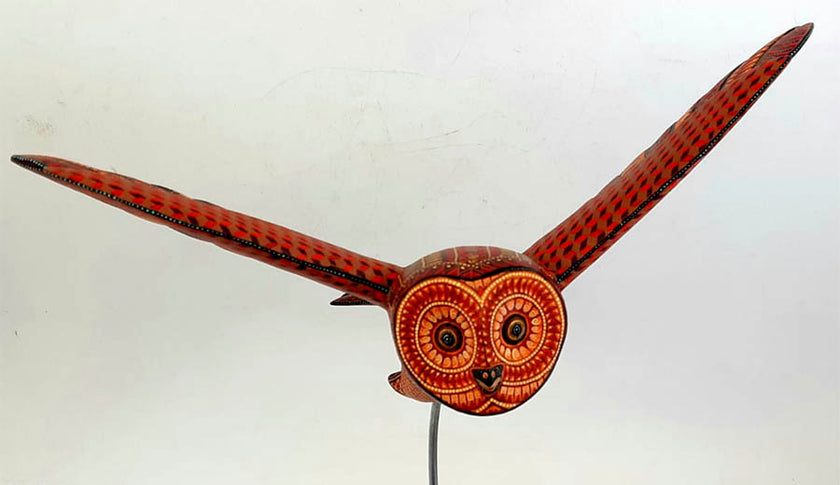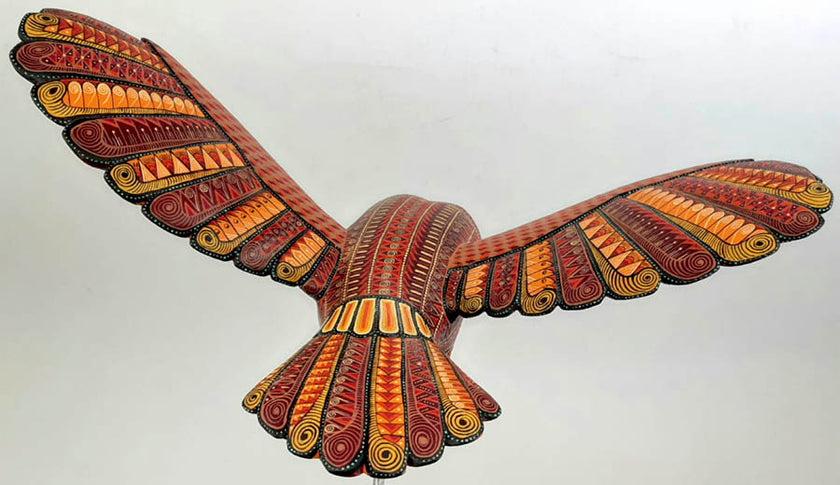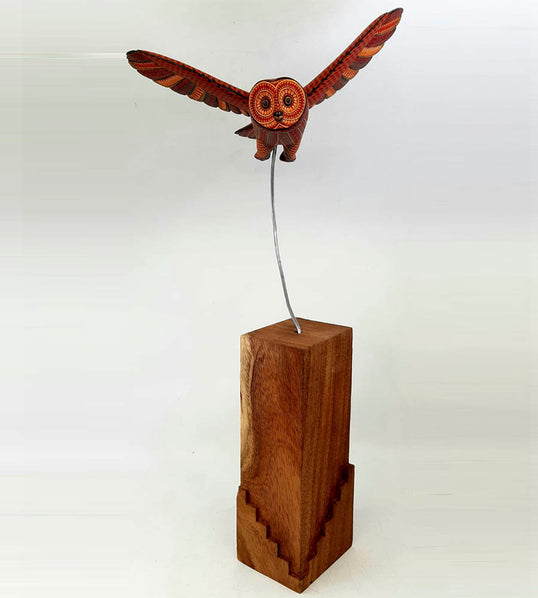 Alebrije representing an owl figure, made of copal wood handcrafted and decorated by the Jacobo and María Ángeles Workshop. It has a certificate and description of the Zapotec symbols painted in different colors. Measurements: 19.88" x 7.87" x 9.84"
Limpiar ligeramente con un paño seco.
Artículo disponible para enviar. Envío en 2-3 días. Disfruta de envíos gratuitos en pedidos superiores a $2,000 MXN.